Hermès Bags to Swoon Over From the Sotheby's Auction
With every new handbags auction, Sotheby's raises the bar. The new Handbags and Accessories Online Auction is no exception—218 gorgeous lots, with treasures we haven't even seen before on the secondary market. Quite frankly, it's Hermès galore (though Chanel and Louis Vuitton naturally make appearances as well).
From Picnic Kellys to Exotic Constances, the Auction has it all. We're so excited to partner with Sotheby's again to showcase these bags and more from the auction, which runs until 2PM EST on December 2. That gives you three days to visit the Sotheby's website and place a bid. Easy.
Ready to feast your eyes on some of the most swoon-worthy bags online? Here are PurseBop's picks.
If anyone has a passion for bold colors, it's PurseBop. And even PurseBop's breath was taken away when she saw this Rose Azalee Kelly.
In smooth Swift leather and with gold hardware to match its warm pink tones, this Kelly is perhaps the perfect spring/summer bag—and we can't help but wondering how it might spruce up a winter wardrobe as well!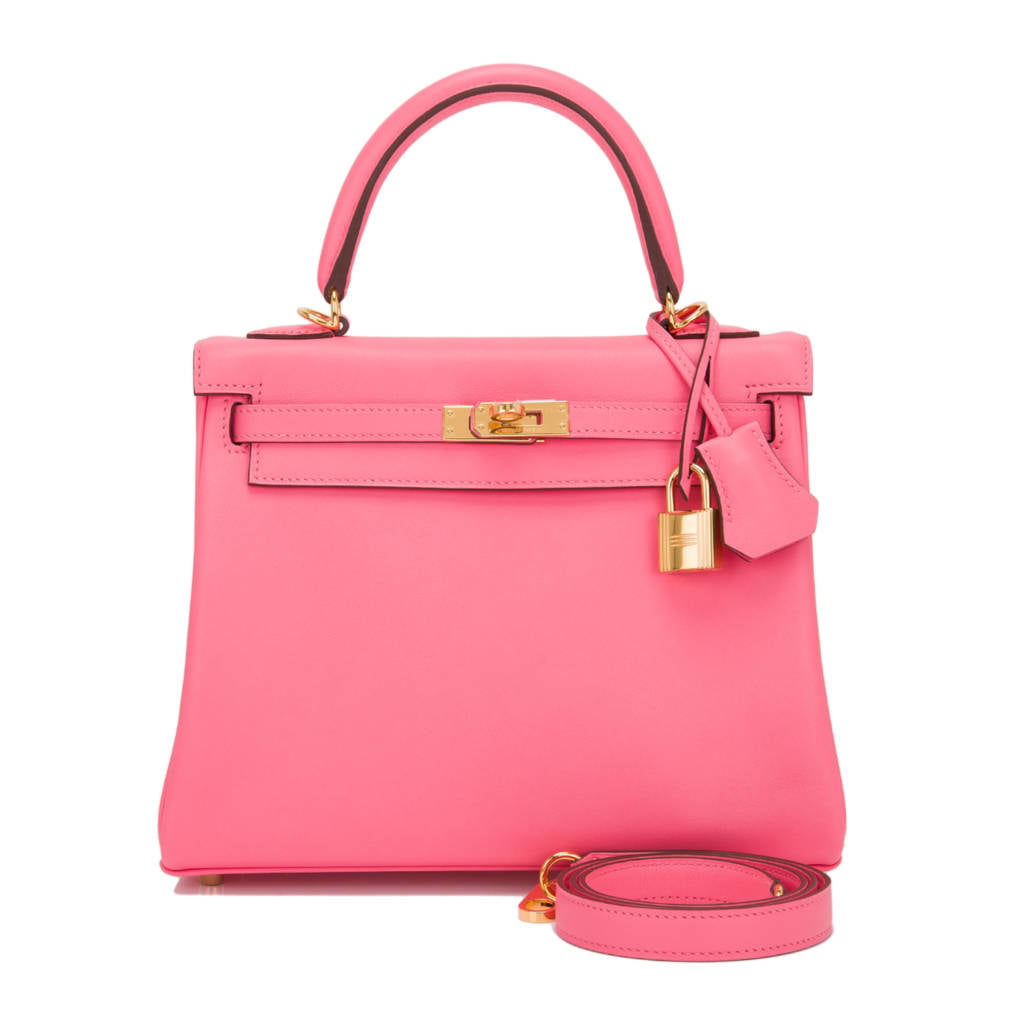 Hermès Rose Azalee Retourne Kelly 25cm of Swift Leather with Gold Hardware
Who doesn't love a good Touch Birkin? (We recently did a deep-dive into the bag. Read: All About the Exclusive "Touch Birkin": Hermès 101 & Reveal)
In this Bleu Encre beauty, the subtlety of the crocodile nicely complements the neutral blue tones. It's for the fashionista who knows how to make a statement without being flashy.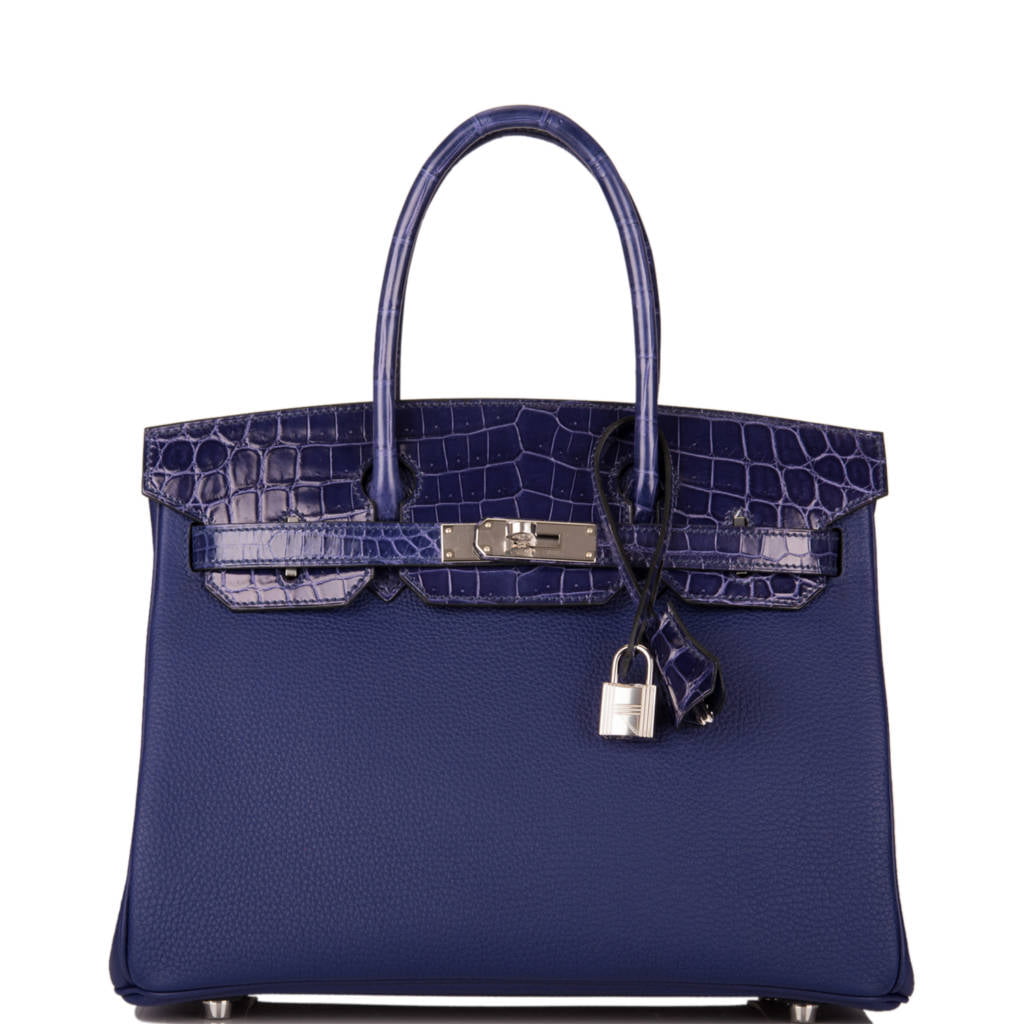 Hermès Bleu Encre "Touch" Birkin 30cm of Shiny Niloticus Crocodile and Togo Leather with Palladium Hardware
By this point, you certainly know about the mini Kelly trend. But micro Kellys?! These 15 cm gems are, dare we say, the cutest Hermès bags in the world… and they're exceedingly rare. Notice the mini strap—to die for.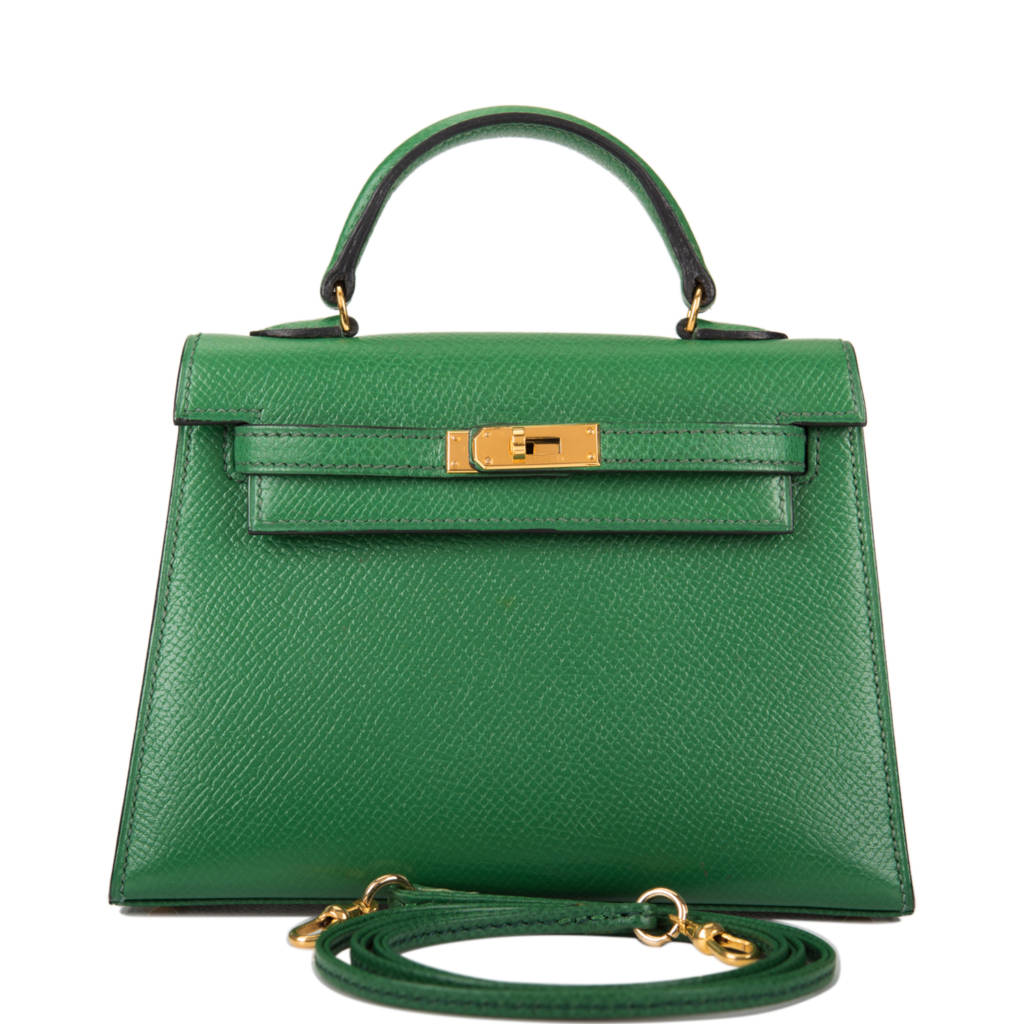 Hermès Vert Clair Micro Kelly 15cm of Courchevel Leather with Gold Hardware
If you're looking for an everyday Birkin but are tired of neutrals, look no further. This stunning Special Order B is Bleu Nuit with just a touch of Vemillion (a classic Hermès red) lining and trim. From some angles, you'll hardly notice the striking red. But when you do… instant showstopper.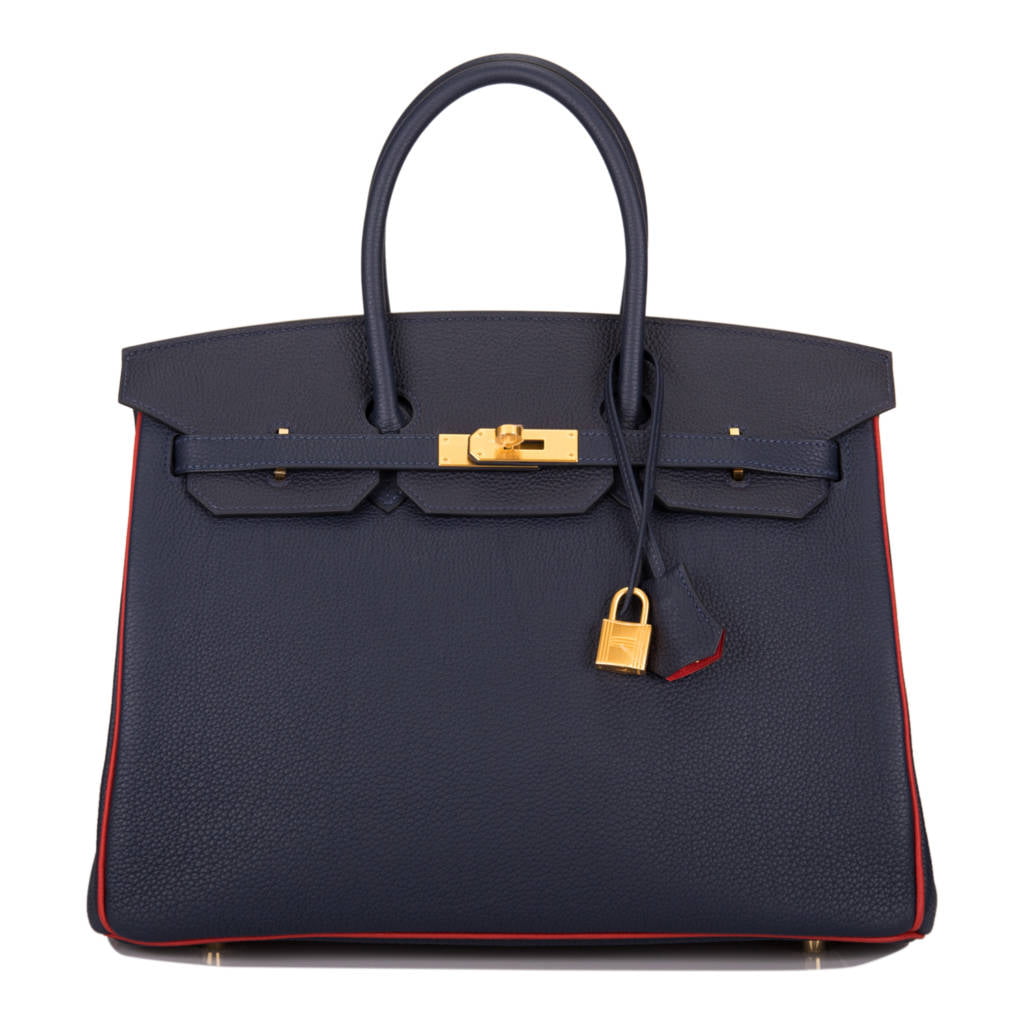 Hermès Horseshoe Stamped (HSS) Bicolor Bleu Nuit and Vermillion Birkin 35cm of Togo Leather with Gold Hardware
Who wouldn't fancy a picnic with this ultra rare wicker Kelly bag? The Picnic Kelly is a limited-edition cult classic that tends to fetch way higher prices at auction than its original price. It must have something to do with the femininity of the woven wicker combined with the sharp, classic lines of the Kelly.
This bag is often found in tan or white leather. But Rouge de Coeur? We're obsessed.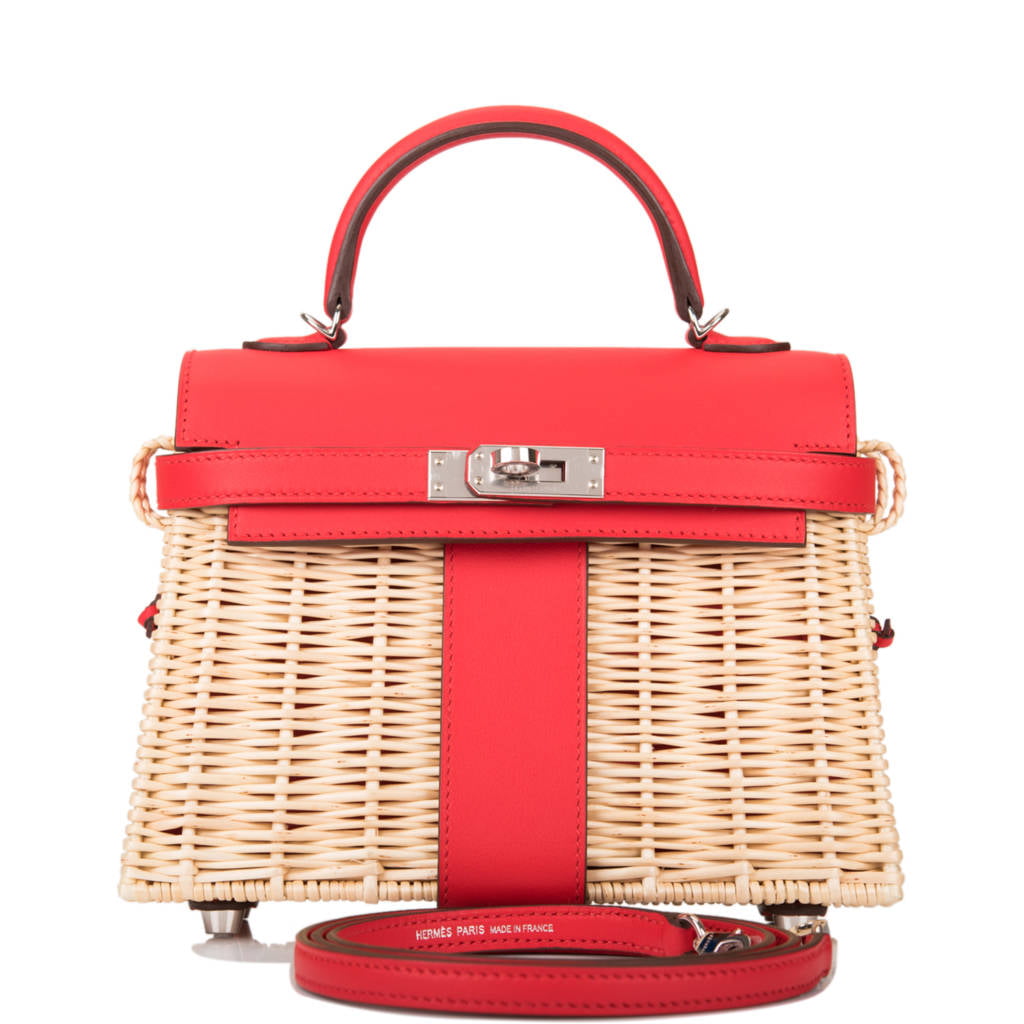 Hermès Rare Rouge De Coeur Mini Kelly Picnic Bag of Osier Wicker and Swift Leather
Just in case you need another reason to consider the Birkin bag a piece of art… make sure you take a peek at the limited edition One, Two, Three and Away We Go Birkin (designed by artist Nigel Peake).
Admitted, PurseBop's a little biased. After all, she did reveal her own One, Two, Three and Away We Go Birkin a few months ago. (Read: An Extraordinary Birkin Reveal) But who can blame her?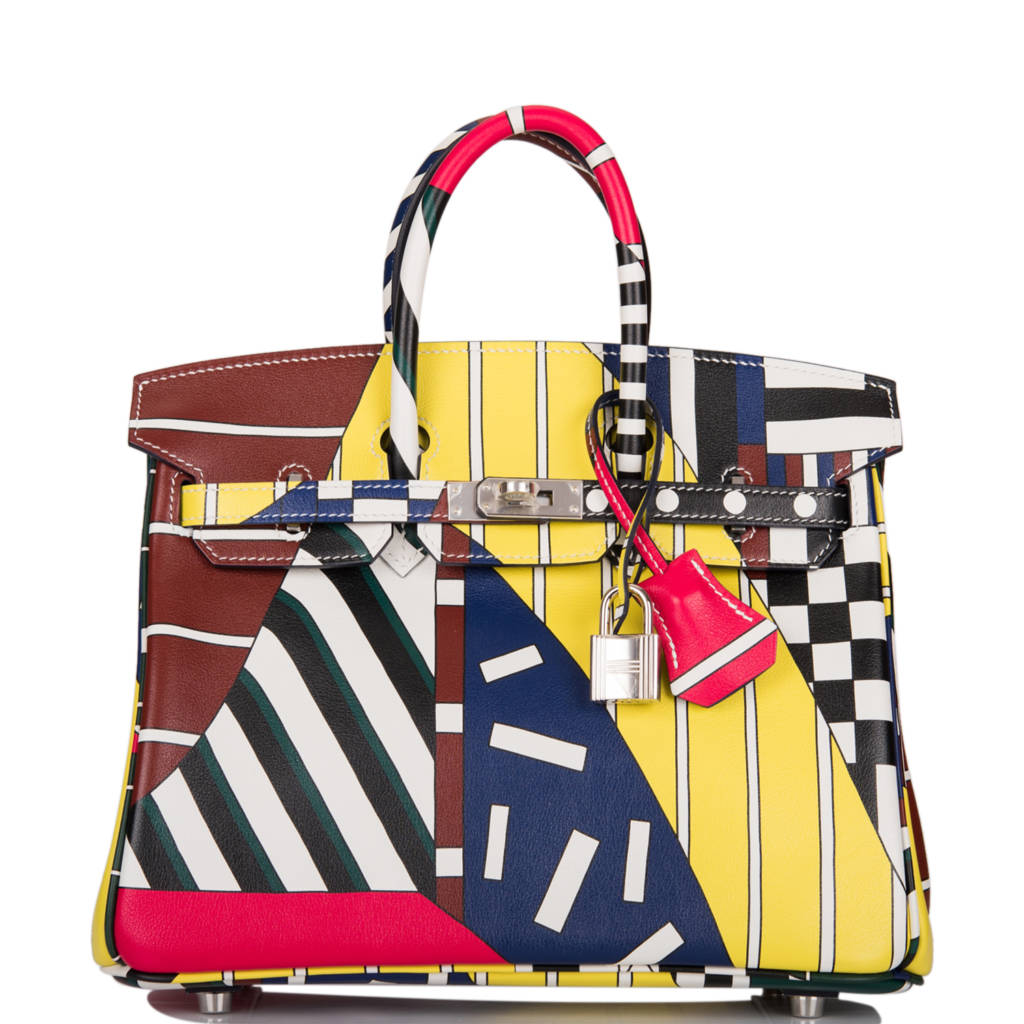 Hermès Rare Blanc/Bordeaux/Rose Extreme "One, Two, Three and Away We Go" Birkin 25cm of Swift Leather with Palladium Hardware
We simply love it when Hermès hearkens back to its equestrian roots. (Read: Hermès 101: Origins, Equestrians, and Aristocrats) This bag, with its equestrian motifs, combines both the seriousness of the house's legacy with the whimsy it's known for today.
And ah…the interplay of the colors with the muted tones of the toile de camp! Who could resist?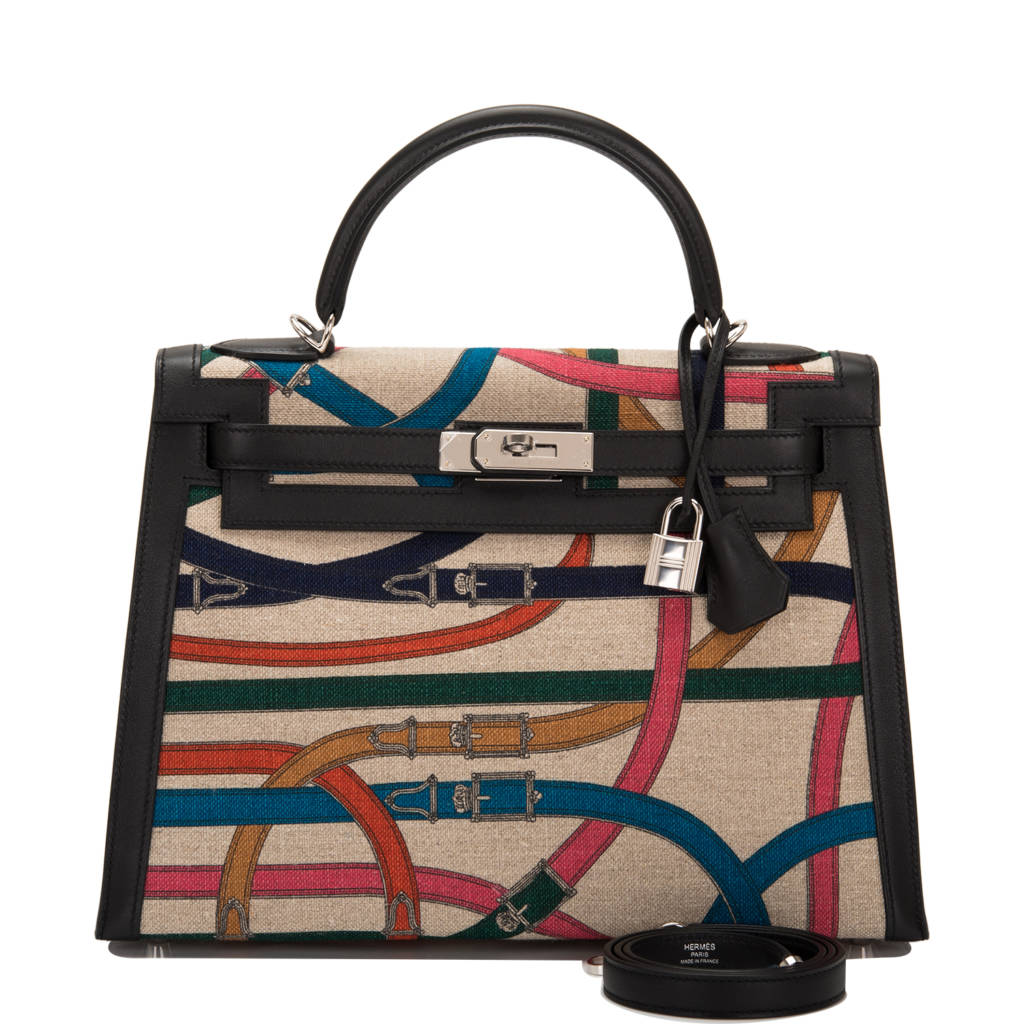 Hermès Cavalcadour Sellier Kelly 32cm of Toile De Camp Washed Canvas and Black Swift Leather with Palladium Hardware
I'll Have a Blue Christmas Without You
Constance lovers: We see you. We hear you. And we certainly haven't neglected you. We're ending this list with a bang, and it's one of the most stunning Constances we've seen.
This alligator Constance is the epitome of luxury and elegance. The deep tones of the Bleu Saphir are highlighted by the alligator skin and its glossy sheen. Don't even get us started on how the gold hardware complements these tones.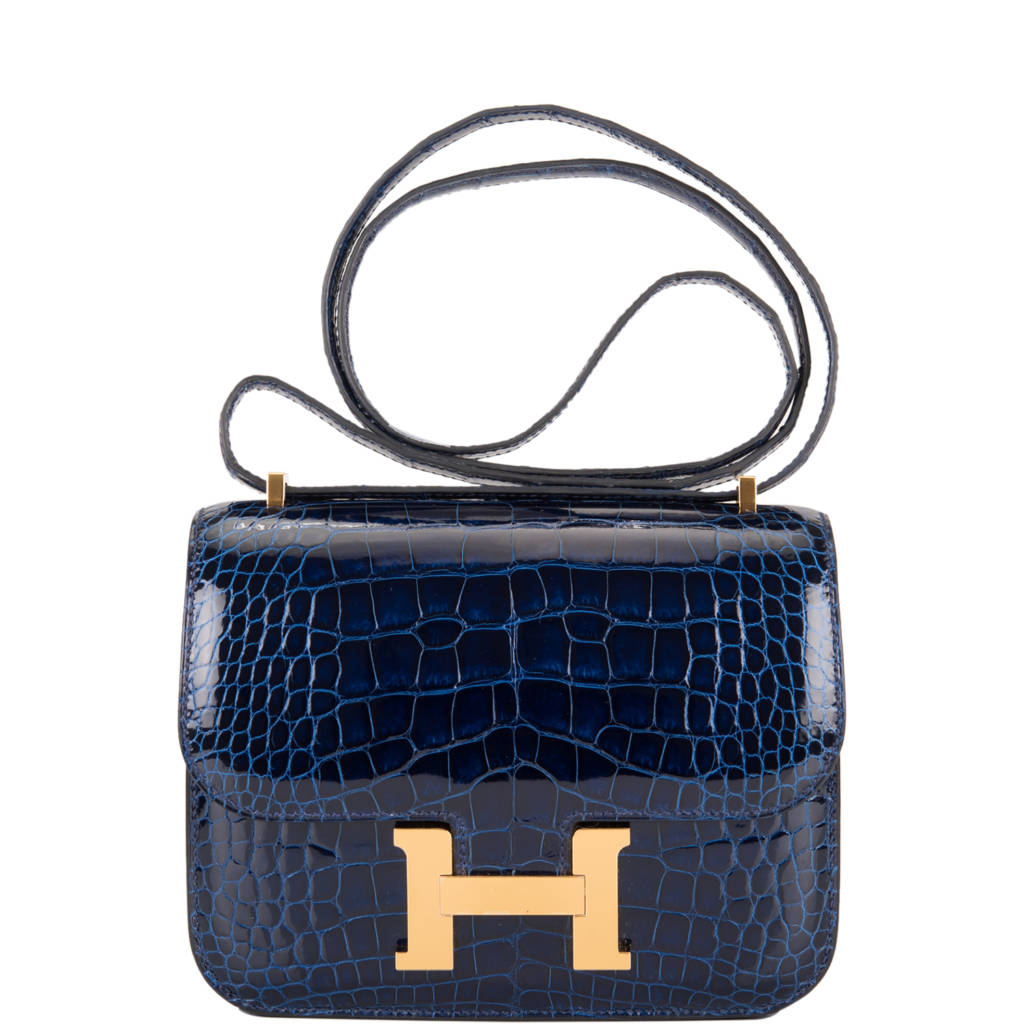 Hermès Bleu Saphir Mini Constance 18cm of Shiny Mississippiensis Alligator with Gold Hardware
Have any of these gorgeous Hermès bags already made it onto your wishlist? Tell us your favorites below!
Register to bid for the Sotheby's Handbags and Accessories Online Sale here.
Read related articles:
Hermès Birkin Prices 2019: USA vs. Europe
Hermès Kelly Prices 2019: USA vs. Europe
Hermès Constance Prices 2019: USA vs. Europe
Love, PurseBop
XO
The post Hermès Bags to Swoon Over From the Sotheby's Auction appeared first on PurseBop.